Your donations change lives!

A little goes a long way. Be it $1 or $100, every dollar counts towards supporting our youths and changing lives. Your donations are the reason that we have impacted so many, and are able to keep empowering youths to be their best selves.
Check out the impact your donations make!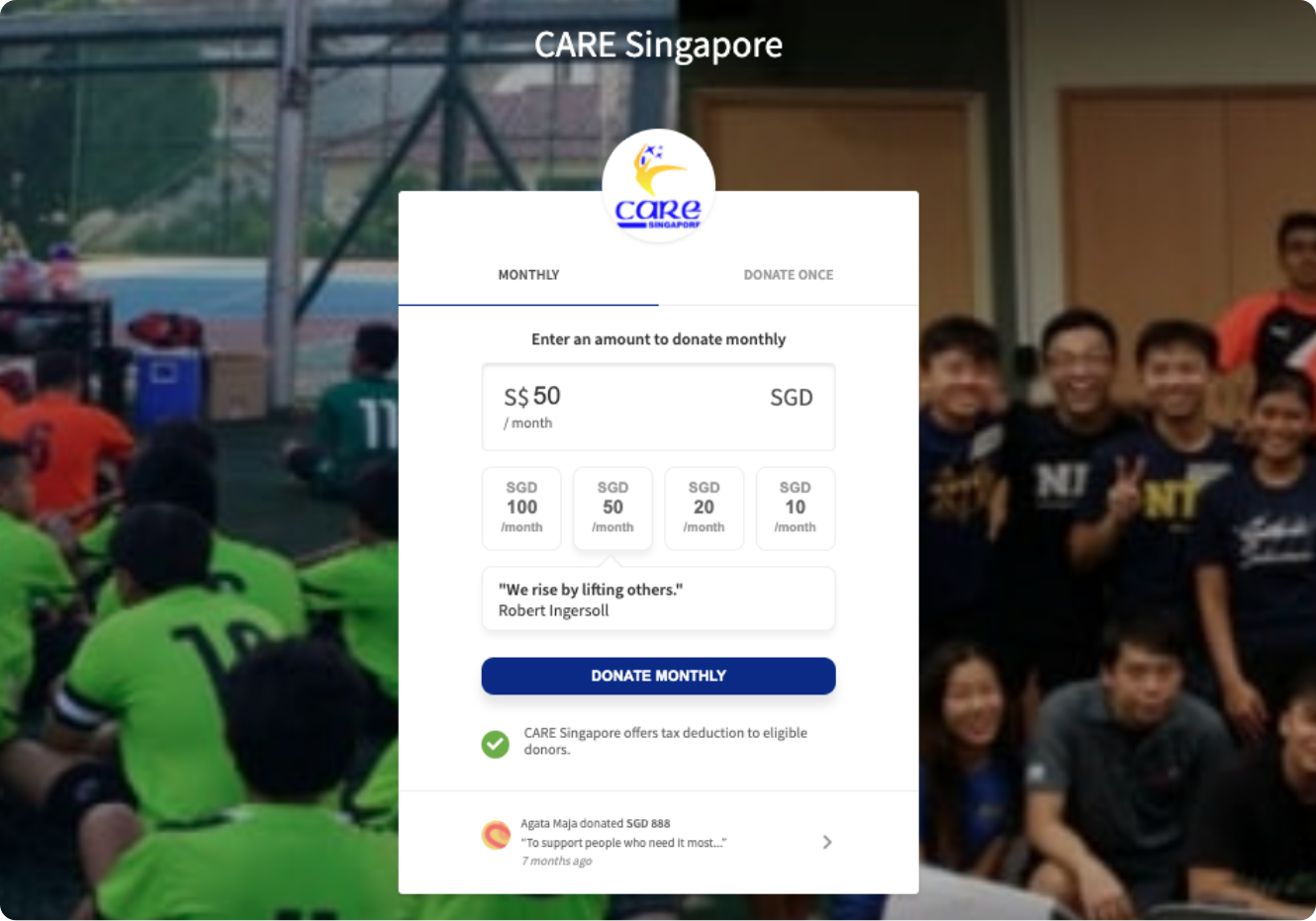 Go to Give.Asia to donate!
GIVE.asia believes in harnessing human compassion and kindness for people in need. Donate to us via GIVE.asia today!